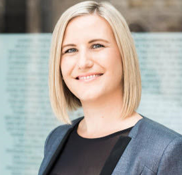 At the time of recording this episode, Bronwyn was the Europe Lead for the Smart Cities Council and founder of Civic Futures Lab. She was in her mandatory quarantine period following her return from Europe to Australia as COVID-19 lockdown measures were being announced around the world. She remains well and is eager to get back to serving her community!

As a former local government Councillor, and a strategic advisor to governments Bronwyn understands the importance of demonstrating robust and transparent decision making and delivering public value, while navigating complexity and balancing the diverse needs of a community. The time for this – particularly in the context of privacy – has never been more important, as cities and other layers of government are responding to a global pandemic.
In this episode, Bron shares the trends she is seeing across smart cities globally – including renewed concerns about community surveillance and the ongoing question about how to maintain community trust (in these strange days, and when we are back to business as usual).