IoT Security Institute Newsletter
Welcome to the IoTSI Newsletter. Our intention is to bring you regular updates on what is happening at the IoTSI. News on the framework, IoTSI chapter and member activities, events/conferences and other stuff.
IoTSI President's Message
It has been a very busy and productive time for the IoTSI in the past few months.The release of our IoT Security Framework earlier this year,the launch of our IoTSI Chapters initiative and establishment of the SCCISP Foundation certification program, has seen our seen our members & developers researching and engaging IoT industry leaders and thinkers from across the globe. The incredible uptake of Smart City initiatives has highlighted the important role the IoTSI plays in ensuring security and privacy by design are factored into all aspects of Smart City development. I am glad to say, we are making some very positive progress with smart city developers, and all those involved in the design and build process. We are currently in discussion with various industry leaders about possible partnerships and collaboration activities. We will keep you posted. Finally, thank you all for your support. Until next time.
Regards,
Alan Mihalic
IoTSI President
Privacy Matters Podcast
with Nicole Stephensen
Facing the Privacy Challenges in a Smart World
Join Nicole as she interviews cyber and privacy industry leaders on the challenges facing the IoT - IIoT Smart Eco-System
Like to Sponsor the Privacy Matters Show?
Know some who may? If so, please contact us at admin@iotsecurityinstitute.com for more details.
Check out the Latest Privacy Matters Podcast
"Peeling back the layers with Tony Fish."
SCCISP Grandfathering Provision
Do you Qualify?
To support the demand for skilled security and privacy professionals with the required knowledge and background to support the emerging security challenges within IoT- IIOT Smart Cities and Critical Infrastructure domains, the IoT Security Institute is offering a new certification: Smart Cities & Critical Infrastructure Security Professional (SCCISP). Highly experienced security and privacy professionals, who have had a significant role in designing, refining, and/or implementing a Security, Risk and /or Privacy compliance program, can apply for certification as a SCCISP without being required to pass the SCCISP examination.
For more information and qualification criteria please visit:

The IoTSI Chapters Initiative
In past couple of months the IoTSI has launched and initiative to establish a global IoTSI Chapters network. We have experienced considerable success with already seven chapters established with more scheduled for the future.
IoTSI local chapters provide unique opportunities for members to participate and contribute in activities pertinent to IoTSI educational objectives and initiatives within their region.
If you would like to establish an IoTSI Chapter in your region please follow the link below or email us at iotsichapters@iotsecurityinstitute.com
Please visit:
https://iotsecurityinstitute.com/iotsec/index.php/start-an-iotsi-chapters for more IoTSI Chapter information
The MEASC & IoT Security Institute Partnership
Partnership acknowledges global importance of Cyber Security by Design for Smart Cities & Critical Infrastructure.
To read the entire IoTSI -MEASC Press Release please visit:
https://iotsecurityinstitute.com/iotsec/index.php/iotsi-mediareleases?task=document.viewdoc&id=108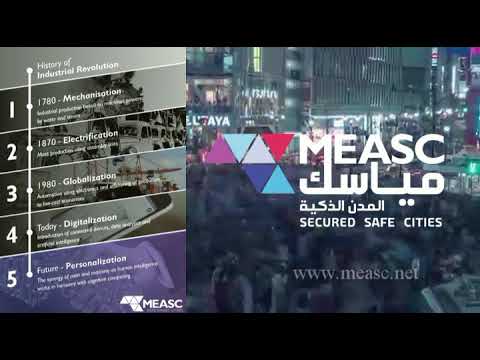 ---
---
END NEWSLETTER
Copyright 2019 IoT Security Institute